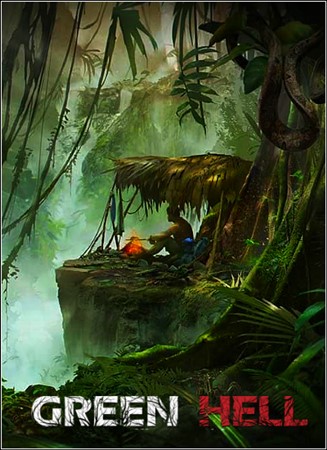 Green Hell - RePack by DODI
September 5, 2019 | Developer & Publisher : Creepy Jar | 4.43GB
Interface language : Russian / English / MULTi18
Voice Language : English
Genre : Action / Survival / Simulator / Open World / 1st Person / 3D
GREEN HELL is an open-world survival simulator whose action takes place in an uncharted corner of the Amazon jungle.You were alone in the jungle, without food and equipment. Your task is to survive and get out to people. But over time, loneliness begins to put more and more pressure not only on your body, but also on your psyche - and your battle for life turns into a war of attrition. How much can you survive alone against the unknown?
You do not receive any help from the outside world. All you have is a head and hands. You will have to learn the methods of survival on the go, build a shelter, make tools and weapons for hunting and self-defense. In the jungle, your life is always at risk: wild animals and tropical diseases can kill you at any time. Moreover, even your psyche becomes an enemy: you have to fight with the traps of your own mind and fears that grow no worse than mushrooms in the humid darkness of the jungle.
Game Features:
You are in the heart of the lush, impenetrable jungle of the Amazon. The very ones that are rightly called the "green hell." Your task is to survive in this nightmare and get out using only your intuition. Of all the equipment you only have a walkie-talkie, and you go forward to the familiar voice of your loved one, overcoming the endless dangers of the jungle ... gradually, piece by piece, forming a picture of what happened to you. And the answer to this question will be even worse than the dangers on the way.
REALISTIC SURVIVAL SIMULATOR
Real methods of survival in the wild (including bonfires, camps, placement of traps for animals)
Finding materials and creating items for survival (including weapons and tools)
Search for food (hunting, gathering)
Treatment of wounds, diseases and injuries arising in different situations
PSYCHOLOGICAL THRILLER
The plot of Green Hell is devoted to the psychological aspects of survival in extreme conditions. Absolutely alone, the player seeks to hold out day after day in a merciless atmosphere that does not forgive mistakes. Wild animals, hunger and disease threaten to kill you, and loneliness puts a heavy load on the mind. To get to the bottom of the truth, you have to withstand the hardest battle of all possible - in the battle with yourself, your weaknesses and fears.
Jungle Amazons
The jungle of the Amazon basin is the richest natural environment on Earth. They are indescribably colorful, bright, sparkling with all colors and sounds - but at the same time they are mortally dangerous to a stranger and do not forgive mistakes.
Venue of the game - vast stretch of the Amazon jungle
Rich flora and fauna (mammals, reptiles, birds and insects)
Recreated natural living conditions and animal behavior
Dynamic changes in the situation when the weather changes
UNIQUE GAME MECHANICS
Surviving in extreme conditions requires iron will - without it, only madness and death await us. In green hell, your physical health is directly dependent on your mental health and vice versa. In the medical examination mode, you can check the condition of your body and, if necessary, do treatment. In this mode, you can also extract from the body a variety of parasites that decide to settle in it.
Psychophysical parameters of a player include:
psychological state
physical condition
UNIQUE FEATURES
Setting: the deadly but colorful Amazonian jungle
Medical examination mode
Rich flora and fauna with many dangers
The situation and the current situation directly affect the psyche of the hero
Changes in the environment affect the ecosystem
Exciting plot
Dynamic change of scenery
Features of repack
Based on the release of HOODLUM
Game Version v 1.0
NOTHING is cut, NOTHING is recoded
Installation time 2 minutes
SYSTEM REQUIREMENTS:
Minimum:
OS : Windows 7/8/10 64-bit
Processor : 3.2 GHz Dual Core Processor
RAM: 4 GB RAM
Video Card : GeForce GTX 660, Radeon RX 460 or equivalent with 2 GB of video RAM
DirectX : Version 11
Sound Card : DirectX compatible
Disk Space: 12 GB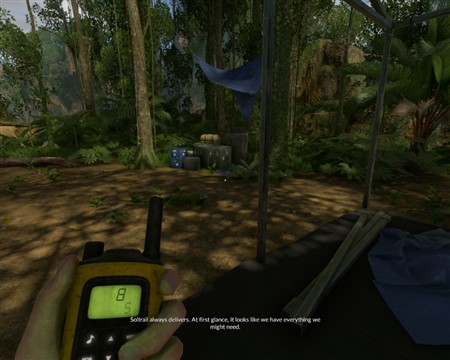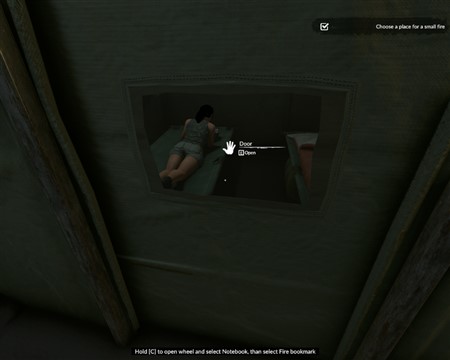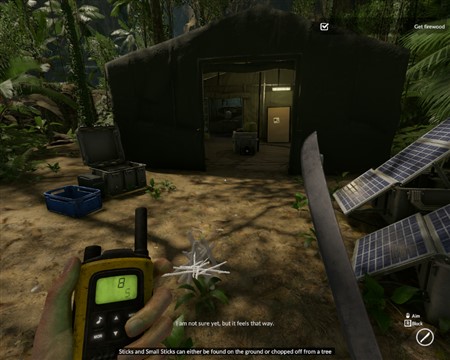 DOWNLOAD
uploadgig
Treść widoczna tylko dla zarejestrowanych użytkowników Especiales.
Zaloguj się lub załóż darmowe konto aby uzyskać dostęp do działów "[DOWNLOAD]"
rapidgator
Treść widoczna tylko dla zarejestrowanych użytkowników Especiales.
Zaloguj się lub załóż darmowe konto aby uzyskać dostęp do działów "[DOWNLOAD]"
nitroflare